Presenter: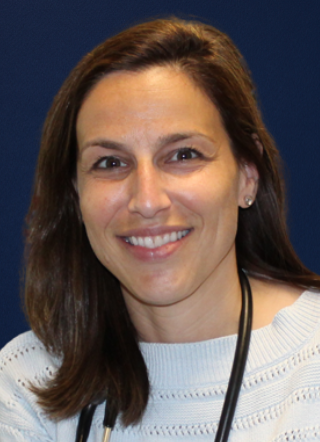 Dr. Robyn Waxman, MD, FRCPC
Dr. Robyn Waxman is a geriatric psychiatrist working at Ontario Shores centre for mental health sciences in Whitby.  She provides care to both inpatient and outpatients with a wide range of mental health conditions. She is the medical head of the brain stimulation clinic which provides electroconvulsive therapy and repetitive transcranial magnetic stimulation.  She is an assistant professor with both the University of Toronto and Queen's University and regularly teaches the bipolar disorder curriculum. Her research interests are in the brain stimulation field for both treatment resistant depression and agitation in major neurocognitive disorders.
Learning Objectives:
By the end of the presentation participants will:
Review the epidemiology, etiology and diagnosis of bipolar disorder in older adults.

Appreciate the current evidence-base for the pharmacological management of geriatric bipolar disorder

Learn an approach to safe and effective prescribing in geriatric bipolar disorder.
Presenter Evaluation:
Complete your anonymous presenter evaluation.
 
Accreditation Statement:
GeriMedRisk- Geriatric Clinical Pharmacology Rounds is a self-approved group learning activity (Section 1) as defined by the Maintenance of Certification program of The Royal College of Physicians and Surgeons of Canada.
Frequently Asked Questions 
Do you share GeriMedRisk rounds presentation slides or archive presentation recordings? 
We do not share presentation slides or archive presentation recordings. Our presenters are renowned and offer their expertise at no cost. We also believe in ensuring that our education and resources are current, scientifically based and reflective of best practices. Due to the risk of material from our rounds presentations being altered or incorrectly interpreted, we are unable to attach or forward the presentation slide deck.   With presenter permission, we host an evening replay session of the recorded rounds presentation. If a replay is being offered, it will be posted on this page.  
Can I join your mailing list to receive monthly educational updates? 
Yes, please visit: https://www.gerimedrisk.com/mailing-list.htm 
---

GeriMedRisk Rounds Attracts International Attendees from 24 Countries