Presenter:
Dr. Adrianna Rowe MD, FRCPC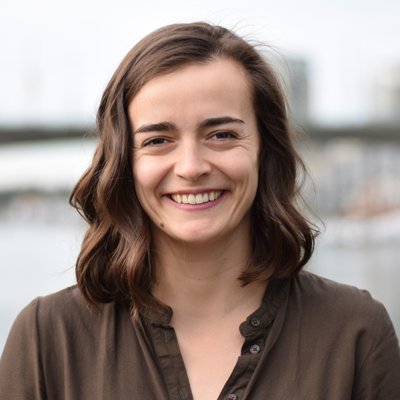 Dr. Adrianna Rowe is an emergency physician at the University Health Network in Toronto, and a recent graduate of the University of Toronto's Clinical Pharmacology & Toxicology fellowship program. She is passionate about medical education, with a particular interest in curriculum development and creating educational opportunities in clinical pharmacology & toxicology for health practitioners from diverse training backgrounds. She is currently enrolled in the University of Toronto's Master Teacher Program (2021-2023). 
Learning Objectives:
At the end of the presentation, the learner will be able to: 
Describe the pharmacokinetic and pharmacodynamic properties of ketamine in older adults 
Evaluate evidence on the safety and analgesic efficacy of low-dose ketamine in older adults 
Identify potential situations where low-dose ketamine could be an appropriate analgesic for acute pain treatment in older adults
Presenter Evaluation:
Complete your anonymous presenter evaluation here
 
Accreditation Statement:
GeriMedRisk- Geriatric Clinical Pharmacology Rounds is a self-approved group learning activity (Section 1) as defined by the Maintenance of Certification program of The Royal College of Physicians and Surgeons of Canada.
A certificate of attendance will be sent to all registered attendees. If you require a certificate of attendance, but watched as a group or did not register please email us by clicking here 
Frequently Asked Questions 
Do you share GeriMedRisk rounds presentation slides or archive presentation recordings? 
We do not share presentation slides or archive presentation recordings. Our presenters are renowned and offer their expertise at no cost. We also believe in ensuring that our education and resources are current, scientifically based and reflective of best practices. Due to the risk of material from our rounds presentations being altered or incorrectly interpreted, we are unable to attach or forward the presentation slide deck.   
With presenter permission, we host an evening replay session of the recorded rounds presentation. If a replay is being offered, it will be posted on this page.  
When will I receive my attendance certificate for rounds? 
All *registered* attendees will receive an attendance certificate within 4 weeks of rounds.  
If you attended, but did not register or have not received a certificate for past rounds, please email us by clicking here 
Can I join your mailing list to receive monthly educational updates? 
Yes, please visit: https://www.gerimedrisk.com/mailing-list.htm